Now under new management, bear witness to the rebirth of the Gem of the South!​
A historic villa, its origins dating back to the late 19th century, proudly sitting on a hilltop opposite Ghar Dalam, Malta's oldest prehistoric site, and a stone's throw away from Borg in-Nadur Prehistoric Complex. Villa Overhills boasts all round panoramic views of the best Malta has to offer with Wied Dalam to one side, Saint Lucian Tower and the beautiful blue sea to the other.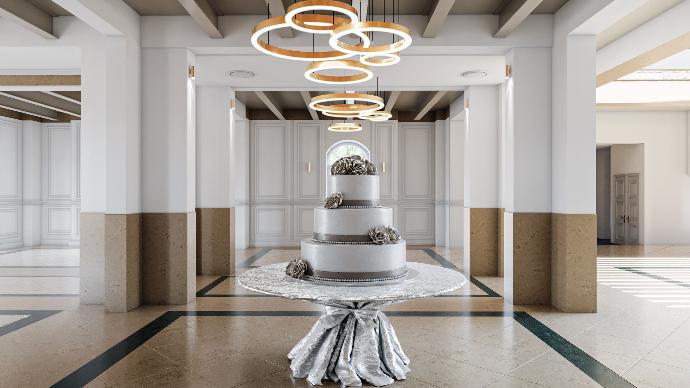 At the centre of this cultural hub, Elia Caterers undertook a meticulous restoration process ensuring the villa's soul was retained through a blend of contemporary elements and expertly highlighted traditional features such as stone slabs and stone corbels. The traditional elements seamlessly compliment the new modern infrastructure; at the heart of Villa Overhills, a state-of-the-art open kitchen in keeping with Elia Caterers' signature concept and philosophy.
The venue is fully airconditioned, offers a large parking area, free Wi-Fi and a backup generator guaranteeing a comprehensive customer centric experience.

Elia Caterers have used their extensive experience in the field to create an ultimate universal user experience appealing to both locals and foreigners. Through the incorporation of unique versatile elements, bespoke menu and beverage packages, the venue can be moulded to cater for every customer's distinct needs and requirements. An aura of novelty shines through as the venue now boasts a new conservatory bringing the outdoors indoors, a beautiful garden, a pool area, an adaptable conceptual light design and much more, making Villa Overhills truly a year-round venue.



Looking for an all-inclusive venue to host a small or medium scale event? The Heritage Suite is precisely what you're looking for.
Situated on the Villa Overhills' upper level, The Heritage Suite is similar in style but possesses its own unique charm. Maximising on the Villa's vantage point, the sizeable terrace overlooking the stunning garden offers spectacular sea views; a perfect spot for a memorable snapshot.
Acting as an ancillary space to Villa Overhills or a standalone exclusive space, complete with all amenities including a fully fletched kitchen and its own entrance, The Heritage Suite is suitable for any small or medium sized occasion. Heritage Suite can be whatever you want it to be, accommodating leisure or business: an intimate backdrop for a small wedding, hosting a private party or family gathering, a seated lunch or dinner, a corporate event, a board meeting or a conference with no less than four breakout rooms.

A modern venue in its own right, Heritage Suite is fully accessible, practical and adorned with all the necessary amenities including a versatile lighting system adaptable to every occasion, Wi-Fi connectivity, fully Airconditioned and parking facilities. To make for a complete tailor-made experience, Elia Caterers offers bespoke menus and beverage packages suited for every event.

Register your interest now!
Please note that any data you input here is subject to our privacy policy

---
​